PUTTING SPORT TO WORK IN YOUR BUSINESS
Every TeamedUp programme is custom-made to fit for the specific purposes of your brief. You decide how to leverage different aspects of elite athletes experiences, including for example how to identify your talent and set goals, approaches to fitness and training, health and nutrition advice, how to nurture positivity and resilience or how to execute under pressure. Simply put, you decide how best to 'activate' your TeamedUp relationship.
Using Sport to drive your Business performance is what TeamedUp does best.  Let us put the right plan together to meet your brief.
Athlete
TIME & EXPERIENCE
FUNDING & SUPPORT
EMPLOYEES CLIENTS PROSPECTS
Athlete
Earn valuable income outside of sport through a long-term relationship while also developing business skills. Gain a better understanding of the world of work and build business connections for a life after sport.
Employees, clients and prospects
Some experiences, money simply can't buy. Supporting a world class athlete gives you a fantastic opportunity to invest in your employees who will learn valuable lessons from some of the country's finest athletes.
Business
Our athletes are specifically chosen for each client to ensure they are relevant to their target audience. This gives greater opportunity to powerfully reinforce brand values and create genuinely unique content that provides real longevity. Become your own headline sponsor and create unique experiences that are totally accessible and open to all.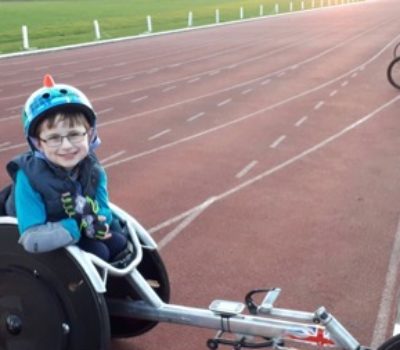 Authentic
Authentic Purpose
We leverage AUTHENTIC PURPOSE as a driver of business culture, profile performance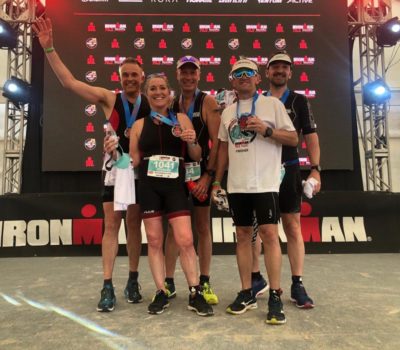 Health
Health and Wellbeing
We leverage HEALTH & WELLBEING as a driver of personal development and performance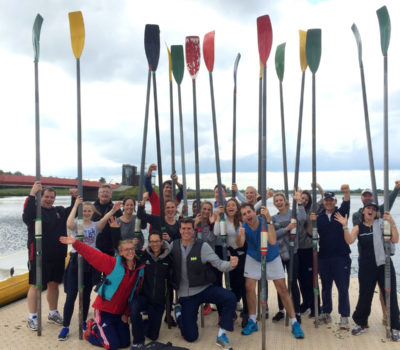 Inspirational
Inspirational Experiences
We leverage INSPIRATIONAL EXPERIENCES as a driver of employee, client and stakeholder engagement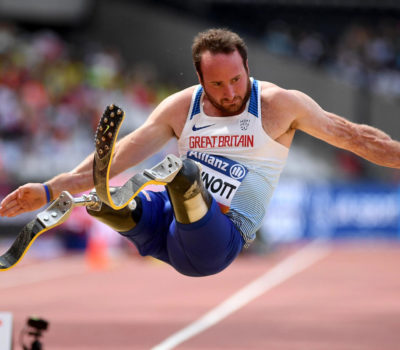 Resiliance
Resiliance
We demonstrate, through genuine experience how RESILIANCE and mental toughness in sport can drive similar qualities in our employees at work
What we do
Elite British athletes for your company
Bringing Britain's best athletes into your business is not a one-off event but the start of something more meaningful and impactful. Building a long term relationship through the highs and lows of each athlete's journey to the start line of their next major competition and beyond is what we are about and has the greatest long term benefit to your business. For transparency, TeamedUp operates a simple 20% fee to plan, facilitate and support each programme we deliver.
01
Lower Stress
Exercise produces stress reducing endorphins and also improves the ability to sleep, which in turn reduces stress. (ADAA 2018)
02
Productivity
10,000 steps and three weekly gym sessions add $2,500 to business productivity (Body-Brain Performance Institute – 2011)
03
Mental Health
Mental health, cognitive ability and performance at work is directly linked to our physical regime and exercise.
04
Concentration
Concentration and memory are improved during exercise through the production of dopamine and epinephrine. (JC Basso – 2017)
05
Creativity
Regular exercise boosts creativity. (Frontiers – Human Neuroscience – 2013)
06
Attendance
Corporate wellness programmes reduce absenteeism and improve productivity. (University of California 2017)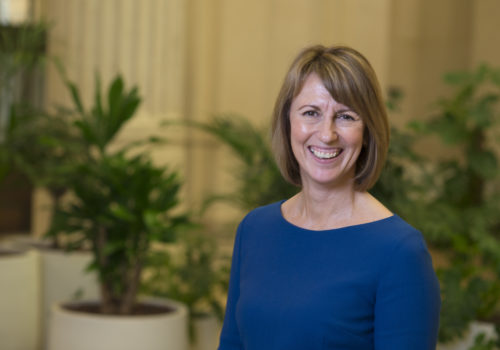 "Canaccord Genuity Wealth Management recognises the benefits of an active life style on both mental wellbeing and performance in the workplace.
"Our partnership with TeamedUp is encouraging our staff to really understand the meaning of a #cando attitude and get involved."
01
'PRable' Content
Compelling athlete back-stories motivate an inspire. Regular updates between provide on-going engagement and reinforce the motivational back-story.
02
Motivational Engagement
Use the athletes' time to engage directly with employees, customers, prospects and influencers.
03
Social Media
Leverage athletes' social media networks to raise awareness with your targets and employees.
04
Reward and Recognition
Use athlete time to reward and recognise staff, thank customers and engage prospects.
05
CSR
Provides a means of bringing all your CSR activity under one unifying approach.
06
Personal Development and Team-Building
Involve athletes in preparing for and participating in health & fitness events and initiatives.
07
Research
From energy and dietary supplements to apparel and footwear, get the best athletes in the country engages to test and review.
08
Product Placement
Link content to your products and create a long term engagement vehicle through athletes' endorsements.
Business
Benefits
Every TeamedUp programme is custom-made and fit for the specific purpose of each client's brief. You choose to leverage different aspects of elite athletes experiences, including for example:
How to identify your talent and set goals
Approaches to employee fitness, training and wellbeing
Health & Nutrition Advice
How to nurture positivity and resilience
How to execute under pressure
They can also activate in a wide variety of ways and combinations, for example:


Create Valuable Relationships
How we work
We are entirely open and transparent with both athletes and business supporters about what we do and how we do it. We bring business supporters and athletes together to drive business performance and culture and financial reward for the athletes. TeamedUp receives a fixed 20% of the initiative cost.
Step 1
Businesses Register
Each business involved in TeamedUp beings the process by registering their interest with us. This can be done via the contact us buttons and forms on this website, or via the phone number at the top of this page.
Step2
Matchmaking
Now, we go to work. After discussing your individual goals and requirements, we carefully select a world class athlete who perfectly matches your business.
Step 3
Agreement
The final step! Both the business and athlete reach agreement and the partnership is underway.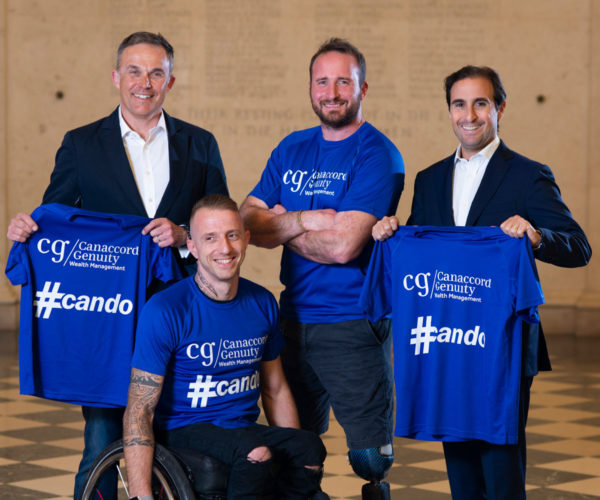 Case Study
#Can Do With Canaccord Genuity
Canaccord Genuity Wealth Management believe in the power of physical activity;  that taking part in sport can improve fitness and quality of life, build team relationships and even improve mental capacity.
In fact, several studies have shown that people who regularly participate in sport can concentrate for longer, have sharper memories, are quicker to learn, are more creative and have lower stress levels.
 Through a partnership with TeamedUp, they continue to promote the benefits of an active lifestyle alongside some incredibly inspiring stories from athletes they are supporting.
Want to learn more
Our Faqs
Looking for more information on how TeamedUp works or how TeamedUp can benefit your business? Our FAQs provide a helpful guide to the most commonly asked questions we face. If your question isn't listed, you can always call us for a no-obligation chat, simply fill out a form on this website or give us a call using the phone number at the top of this page.
How do I use TeamedUp to find an athlete to support my business?
Simply register your interest through the website. Just provide basis details and we will contact you to discuss your thoughts and how we can best support you. We will then put together a programme that meets your requirements. Often businesses like to choose from a shortlist of recommended athletes and we can facilitate this for you.
How much does the service cost me?
There is no fee to join the TeamedUp service and we are completely transparent with our fees; charging a flat 20% arrangement fee for each programme we deliver. 80% of what you pay goes directly to the athletes you support. Additional costs might include: travel costs if the athlete needs to come to you. Venue or specialist equipment hire costs (depending on the activities you agree with your athlete).
Can I change which particular athletes or sports I support?
We try and be as flexible as we can and will do our best to accommodate your requirements if your needs change. Equally the athletes may need to change their commitments to you due to injury or sporting commitments so we ask for your understanding if this happens.
Who is my agreement with?
Your agreement is with TeamedUp. We take the responsibility for arranging and delivering your programme. However there is also a simple 'Principles of cooperation' between the athlete and supporter which outlines the principles along which the programme will work and the responsibilities that the Athlete and the Supporter have to each other. TeamedUp's primary role is to bring the parties together and administer the scheme. There will be a simple agreement between TeamedUp and the Supporter and a similar agreement with the athlete.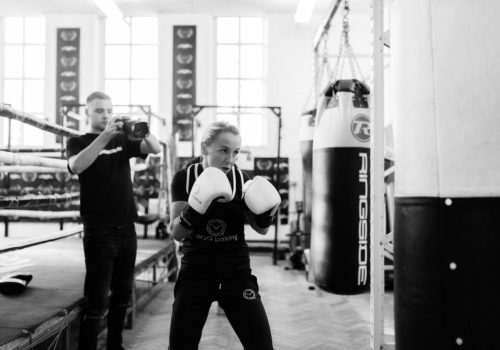 "We approached TeamedUp to allow us to partner with credible and inspirational athletes to promote our energising powder shots, Reon Energise.
"Dominic helped us to tailor a plan specific to our business and secured partnership deals within our agreed budget. Notably, we partnered with Lisa Whiteside, a flyweight champion, for a photoshoot and content creation day. We joined Lisa during her training sessions and captured some great content. We look forward to working with TeamedUp in the future"
Join TEAMEDUP
Get In Touch
Whatever your business size or sector, if you represent a business that is looking to partner with a world-class athlete, we want to hear from you.